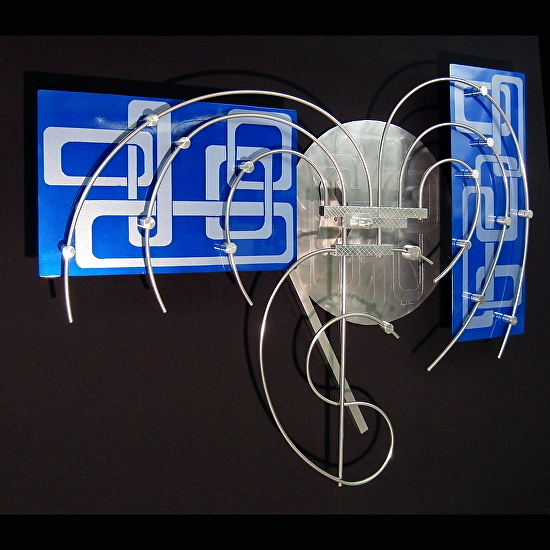 Glad you're here and thanks for visiting !
Explore the different gallery links above.
I create one work of art at a time and I do it well. All the elements are designed, fabricated and polished in my studio. If you find a piece you like, click on the thumbnail image to enlarge it or see a video of the sculpture in motion.

...call me with any questions. Royal Richardson Miree (205)-368-7150
email: r3miree@bellsouth.net
Newly finished sculpture for Pete Vicari. A series of overlapping forms with an extreme counterbalance mechanism and floating copper panels.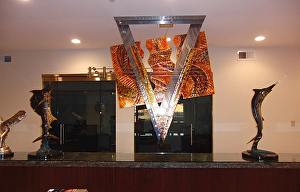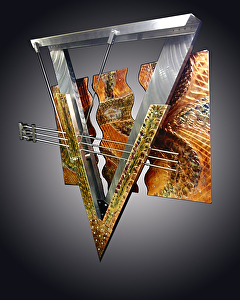 Watch how small I get when I walk to the sculpture. This sculpture is really cool. 20 feet tall and 200 pounds, it is the largest single rotating sculpture to date. The balance is so sensitive that you can put your hat on it and that will be enough to get the sculpture moving, no kidding!